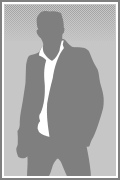 Libra
Slough, United Kingdom
Visited long time ago
Search
Looking for :
a woman 23 - 37 years old
in
United Kingdom
Dating purpose:
friendship, love, marriage, meet up
About myself
Down to earth, funny and caring guy just looking for like minded people who dont have any hangups about who they are.
My ideal person:
Does that person ever exist.
My interests:
Whatever suits at the time - i always use the theory that you have to of been ther and done it to like it so i'm up for anything.
Personal information
Income:
above the average