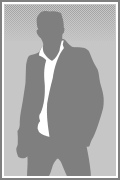 Capricorn
Los Angeles, CA, USA
Visited long time ago
Search
Looking for :
a woman 18 - 30 years old
in
California, USA
Dating purpose:
friendship, love, marriage, meet up
About myself
My ideal person:
I love music, so if you perform in any way, that'll score points in your favor. You don't have to perform professonally, just have some talent in some way(even if you only feel comfortable singing in the shower). As far as appearance, I prefer petite girls and women, but average can work. I have this preferance because of my own petite frame. I may be kindof strong, I still feel easily breakable against the bodies of those who significantly out-weigh me.
My interests:
I'm into all shorts of things, you want to know then ask.
Personal information
Income:
below the average