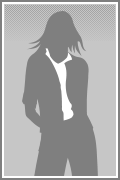 Darkelia,,30

Taurus
Chicago, IL, USA
Visited long time ago
Search
Looking for :
a man 19 - 33 years old
in
USA
Dating purpose:
friendship, love, marriage, meet up
About myself
Hi im darkelia

this stoopid thing says im 1 years old but im 18. (weird) anyway im outgoing for the most part and just kinda hanging around.
My ideal person:
Someone who i know i can have fun with. especialy outside the bedroom becouse i am a virgin.
My interests:
I like theatre, movies, and old fashonde guys.
Personal information
Income:
below the average