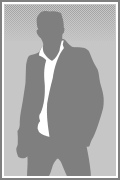 Gemini
Nottingham, United Kingdom
Visited long time ago
Search
Looking for :
a woman 20 - 34 years old
in
United Kingdom
Dating purpose:
friendship, love, marriage, meet up
About myself
My ideal person:
I like women with confidence - women with 'spirit' for want of a better word. While looks aren't the be all and end all, I'd be lying if they said they were completely irrelevant - but that doesn't mean I'm shallow when it comes to choosing partners. Confidence counts for a lot.

As for the physical stuff - I'm pretty much a boob man (which of us isn't?) and have a real weakness for pale, busty redheads.

I love well read, well educated women. We're all animals under the surface though, and I'd like to meet a well educated, well read woman not afraid to let her animal side out once in a while.
My interests:
Well, in the context of this site my interests are no-strings attached sex and sexy emails/chat.
Personal information
Income:
above the average