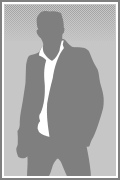 Scorpio
Glasgow, United Kingdom
Visited long time ago
Search
Looking for :
a woman 18 - 28 years old
in
United Kingdom
Dating purpose:
friendship, love, marriage, meet up
About myself
Im tall, black hair, and like a lot of things, plus there is no pic for a reason, however, message me and I'll send you some if you like, depending on the person.

I believe im down to earth and easy to talk to, I'm diverse and I'm into a lot of things, so never be shy around me.
My ideal person:
Someone I can relate to, have fun and can confide in, look don't matter but i prefer people who look after their appearence.