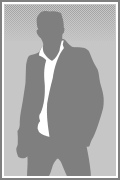 Libra
Coventry, United Kingdom
Visited long time ago
Search
Looking for :
a woman 18 - 30 years old
in
United Kingdom
Dating purpose:
friendship, love, marriage, meet up
About myself
Im a normal person most of the time but i do have my crazy moments,
i luv a good shag whenever i can get one,
my main hobbys are drinking and just trying to have a good time whenever i can.
My ideal person:
My ideal person must have a good sense of humor and always be looking for new ways to have fun.
My interests:
I like drinking and partying.
Personal information
Income:
above the average