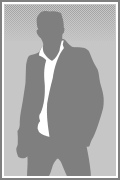 Pisces
Bath, United Kingdom
Visited long time ago
Search
Looking for :
a woman 18 - 30 years old
in
United Kingdom
Dating purpose:
friendship, love, marriage, meet up
About myself
Well i dont realy like doing these cas u cant sum urself up in wrighting but.... im a happy go lucky sorta person who loves to go out and about and meet new people, always up for a challenge and cant be annoyed easily.... any thing else u wnna know just ask plz.
My ideal person:
There are so many women in the world and i love them all. i have no preference.
My interests:
I love djing(dnb n breaks) football, skateboarding, playing with FIRE is one of my passions, just having a laugh......
Personal information
Income:
below the average