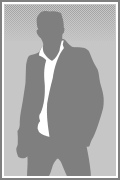 Cancer
Statesboro, GA, USA
Visited long time ago
Search
Looking for :
a woman 18 - 27 years old
in
Georgia, USA
Dating purpose:
friendship, love, marriage, meet up
About myself
My ideal person:
Id like a gurl who can please a dude, and a gurl i can trust and get down wit, if i ever find a gurl i think is sexy, awsome in bed, and has brains, id want her 4 life, im a good dude, and i dont like people wit bad hearts like 2 faced people and backstabbers. also i cant stand a gurl wit a bad attitude, but really i aint picky.
My interests:
Im 2 wild 2 post what i like, lol
just know im down with ur intrests and will try it all,.
Personal information
Income:
below the average