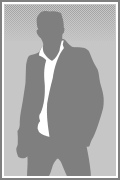 Virgo
Manchester, United Kingdom
Visited long time ago
Search
Looking for :
a woman 20 - 34 years old
in
United Kingdom
Dating purpose:
friendship, love, marriage, meet up
About myself
Well what can i say about my self, well am funny some of the times anyways. I live on my own at the moment in a little flat in north wales i i moved in three years ago.

I uesd to work in retail but at the mo am chilling out and looking for work again.

also just to tell you all am 5'9 and all me freinds call rodney (cos i look like him off only fools and horses)

Anyway plz look at my page am plz leave a comment or message.
My ideal person:
Am looking for a nice funny and sexy women so plz if u just look at my page plz leave me a comment.
Personal information
Income:
below the average