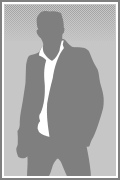 Aquarius
Thousand Oaks, CA, USA
Visited long time ago
Search
Looking for :
a woman 18 - 32 years old
in
California, USA
Dating purpose:
friendship, love, marriage, meet up
Profile verification

Email is confirmed
About myself
Just a guy. What do you want to know im not putting my life story up here. I am spoken for but if you a female looking to try a threesome my GF and I might be willing to give it a try since we have been interested in trying one for a while now.
Personal information
Income:
below the average