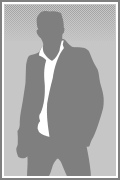 Libra
Altoona, AL, USA
Visited long time ago
Search
Looking for :
a woman 18 - 28 years old
in
Alabama, USA
Dating purpose:
friendship, love, marriage, meet up
About myself
Im a college student..Im currently training to fight UFC..I Love it ...its a great sport.I play guitar. Im random...I can make anyone laugh...anyone! In my eyes laughter is key. I can party with the best or jus stay at home and watch movies...I make the best out of any situation. I can be a bit of a smart ass. Im the best peron youll ever meet!
My ideal person:
Gotta have a sense of humor! def! great smile! someone who plans to live their life to the fullest!
Personal information
Income:
below the average