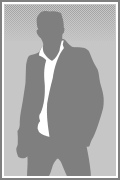 Libra
Houston, TX, USA
Visited long time ago
Search
Looking for :
a woman 18 - 26 years old
in
Texas, USA
Dating purpose:
friendship, love, marriage, meet up
About myself
Im 18 and in school,and i like to drink and have a good time. im looking for a girl ho can have fun. i know how to treat a girl right and i know how to pleare a girl.
Personal information
Income:
below the average