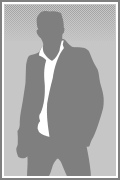 Leo
London, United Kingdom
Visited long time ago
Search
Looking for :
a woman 18 - 25 years old
in
United Kingdom
Dating purpose:
friendship, love, marriage, meet up
About myself
Im looking for a really amazing night with a total stranger. Up for nearly anything, and willing to try anything u throw at me. I play music, which means i have very atheletic fingers!
My interests:
Play a lot of music, and a fair amoung of sport.
Personal information
Income:
below the average