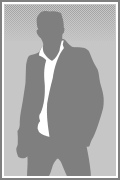 Pisces
Sydney, Australia
Visited long time ago
Search
Looking for :
a woman 21 - 35 years old
in
New South Wales, Australia
Dating purpose:
friendship, love, marriage, meet up
About myself
My ideal person:
I like an adventurous girl in bed out in public and in person, i like blonds and brunetts, red heads, straw blonds, i like gils that i can puck up and have up against the wall. bubble personality i like the best but a quiet moments are good to.
My interests:
I love to have a qick one and not know your last name.
Personal information
Income:
below the average