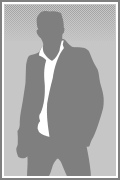 Virgo
London, United Kingdom
Visited long time ago
Search
Looking for :
a woman 20 - 34 years old
in
United Kingdom
Dating purpose:
friendship, love, marriage, meet up
About myself
Hey im Chow.
im 26 years old and i love to hang wiht my mates.
im up for anything that you are;) but would prefer a girlfriend from the ages of about 18 to about 30. no older.
My ideal person:
I am a very caring and generous person. I like to make other people happy,there is nothing more fulfilling than bringing laughter or a smile to someone's face. I have been told that I have a great sense of humour, but you will have to judge that for yourself. I would describe myself as being rather quiet almost shy when meeting new people, but open up rather quickly once I get to know U.I WANT TO MEET A WOMAN WHO WORKS.SOME WHO IS LOVEING,HORNEST.CAREING,AND RESPECTFULL. ALSO WHO WILL HELP ME IN TIME OF NEED.
My interests:
I would like to find a sex partner that REALLY knows their way around the bedroom, and living room,bathroom,dining, you get the idea...
Personal information
Income:
below the average