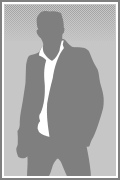 Cancer
Belfast, United Kingdom
Visited long time ago
Search
Looking for :
a woman 18 - 29 years old
in
USA
Dating purpose:
friendship, love, marriage, meet up
Profile verification

Email is confirmed
About myself
Hey im Rikki im 21 year old male from Northern Ireland. I am tall dark, and u may say handsome. I wanna enjoy life while at uni and hope u can help me do that.
My ideal person:
I want a girl 18-29ish, who is up for fun times etc. Also u can add me on msn, rikki009@hotmail.co.uk. We can chat there, looking forward to talking to ya xx.
My interests:
Politics, Golf, Rugby, literature, eating out, music, film.
Personal information
Income:
below the average