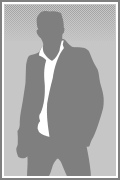 Virgo
Tampa, FL, USA
Visited long time ago
Search
Looking for :
a woman 19 - 33 years old
in
Florida, USA
Dating purpose:
friendship, love, marriage, meet up
About myself
Im a young 25 y/o guy i live in polk county florida i love music reading video games and my job i have a girlfriend and shes very open im a swinger i love sex and welcomes others to enjoy my girl and i physically.
My ideal person:
Im looking for men and women to come swing with us my girl wants to have sex with a stranger while i watch and i want women that are thick or just not scrawny i want to meet people that like sex and are 4 real.
My interests:
My girl and i want to get a room one night and orginize a gangbang on my girl i am 4 real and she is too we are clean and discreet so contact us if you are interested.
Personal information
Income:
above the average