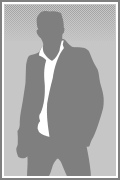 Leo
Cardiff, United Kingdom
visited long time ago
Search
Looking for :
a woman 26 - 40 years old
in
United Kingdom
Dating purpose:
friendship, love, marriage, meet up
About myself
I am a writer and comedian who likes to have new experiences.Especially with women.
I am good natured and very respectful.I don't suffer fools.I want to meet a woman that will make me laugh and who wants to have hours of fun.
My ideal person:
A friendly woman who enjoys a giggle and is up for a good time.No nutters though.
My interests:
I love writing and performing.I like having a good time.
Personal information
Income:
above the average